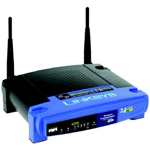 Networking Services
Whether you are looking to expand an existing network or need assistance designing a network from the ground up, Allpro Technology can help you every step of the way. We offer competitive prices on advanced servers and networking hardware. If you're not sure exactly what you need, contact us and we can create a networking diagram to help you produce a list of required materials and an estimated labor cost.
We also offer wide area networking services that allow you to share your internet and network connections across several buildings.
Networking Rates:
Hourly rates range from $50 to $75. Free estimates are available.