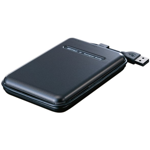 Data Recovery
As your life becomes increasingly more digital, it is now more important than ever to keep your data backed up. With the myriads of backup options out there, how do you know which one to choose?
Call Allpro Technology and we can help you decided which backup option fits your needs!
Perhaps you are only looking to back up a few small files, in which case a flash drive might be for you. There are some free online backup services available for those who only wish to back up a small number of files.
If you have a lot of files and would like to somehow preserve the state of your PC - including Windows settings and installed programs, ask us about our disk imaging service. For a reasonable price based on the amount of data on your machine, we will make an exact copy of your hard drive and keep it under secure storage ready for restoration in the event of a disaster.